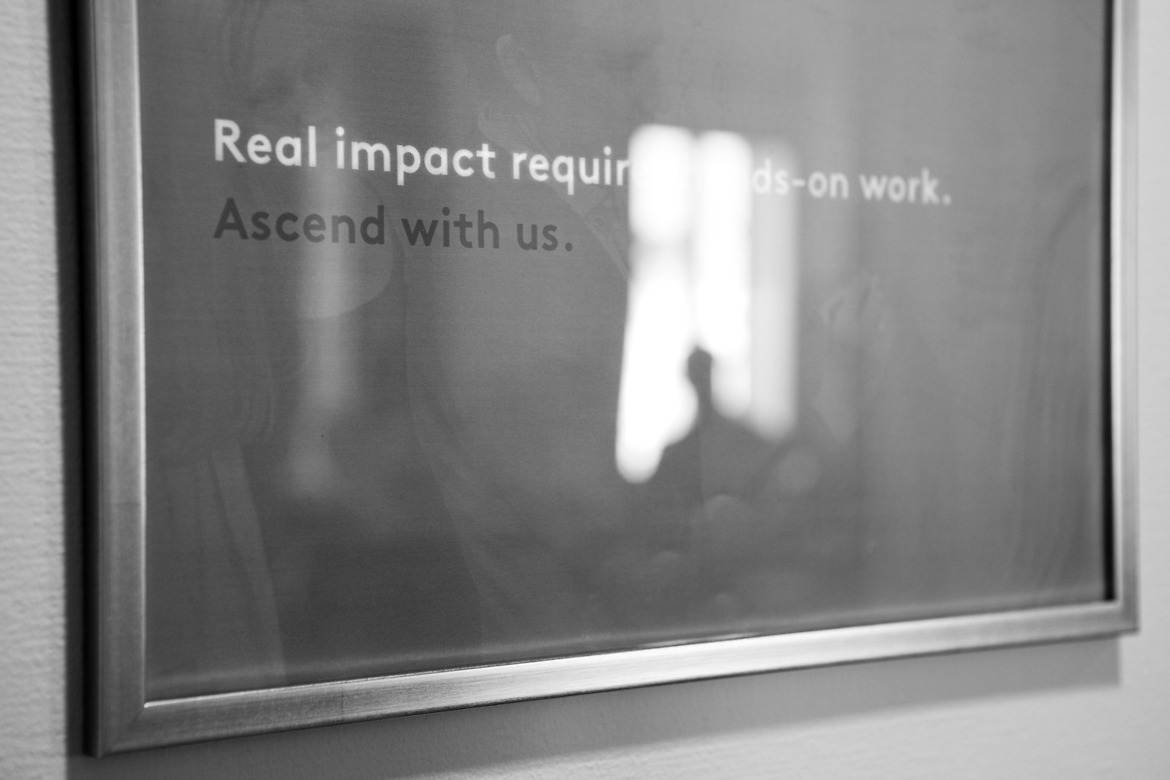 During the last year, Ascend has conducted 11 different projects aimed at supporting Cleantech start-ups, ranging from sludge disposal, algae frustules to high-voltage direct current breakers. Our assignment has been to coach and support Cleantech entrepreneurs to develop or refine their business ideas and business plans to make sure their companies are fit for the next growth phase. These cases have been educative of the specific demands within the Cleantech sector, and we would therefore like to share our best tips for up and coming entrepreneurs with the ambition to improve the world.
Add a broad palette of competencies to the team
The companies we have worked for have all been based on a solid business idea, with the potential to make significant impact. However, we have seen that it is not solely the strengths of the idea, but more the collective strengths of the team that constitute the main success factor. This means that entrepreneurs need to consider not only knowledge in the innovation area, but also the business side and early make sure to add competencies within sales, finance, digitalization and logistics to increase probability of future success.
Have a long-term plan for your partnerships
The last couple of years, many incubators, angel investors, accelerator programs focused on Cleantech have emerged, all with specific areas of expertise. By identifying and early selecting the right partner, we have seen that it is possible to leverage on the idea faster and reduce time to market. We strongly recommend entrepreneurs to be selective and choose partnership carefully, even outside the vicinity of the company's residence. We have also seen a larger interest among our industry leading companies, which are nowadays actively looking to invest and create joint-ventures with starts-ups, which increases the number of potential partners significantly.
Don't underestimate the need for financial injection
A common denominator for all start-ups within Cleantech is that the typical idea is a combination of digital/intangible innovations but also physical/products. To overthrow the current paradigm in the energy systems, it is common to have innovations with physical components. Our experience shows that the entrepreneurs usually underestimate the financial muscles needed for realizing a physical product, and setting up production, logistics and aftermarket capabilities. Our suggestion is thus to, early in the planning phase, consider large capital injections to reduce time to market and plan accordingly.
Use your size to your advantage
The possibility to get brand exposure in digital channels has exploded the last couple of years, and it is now possible to be visible with little resources. We have seen that entrepreneurs that are successful in building brand awareness also have a higher probability of success, which reinforces the need for setting up webpage, LinkedIn and working strategically and structured with digital channels. Our experience also shows that it often is easier to get access to other platforms as a young entrepreneur, so make sure to set aside time to participate in fairs, panel debates and digital channels to boost the likelihood of success.
Set high ambitions and don't let anyone put you down
Cleantech is an inert industry, which historically has been unwilling to change. But it becomes more obvious that a paradigm shift is coming. Before long, new technologies will not only revolutionize the industry, but also set new standards in terms of business models and business acumen. Energy storage, transportation, decentralized production and distribution together with digital tools will change how we perceive the energy sector, similar to the change happening in the Fintech industry today. So, as an entrepreneur, be sure to set ambitious targets and don't listen to problem-oriented persons who will try to put you down. The change is coming - a day at a time.
At Ascend, we are proud of getting the chance to contribute with a small piece of the puzzle and we are also impressed by all entrepreneurs who keep working for making the world a little bit more sustainable each day.