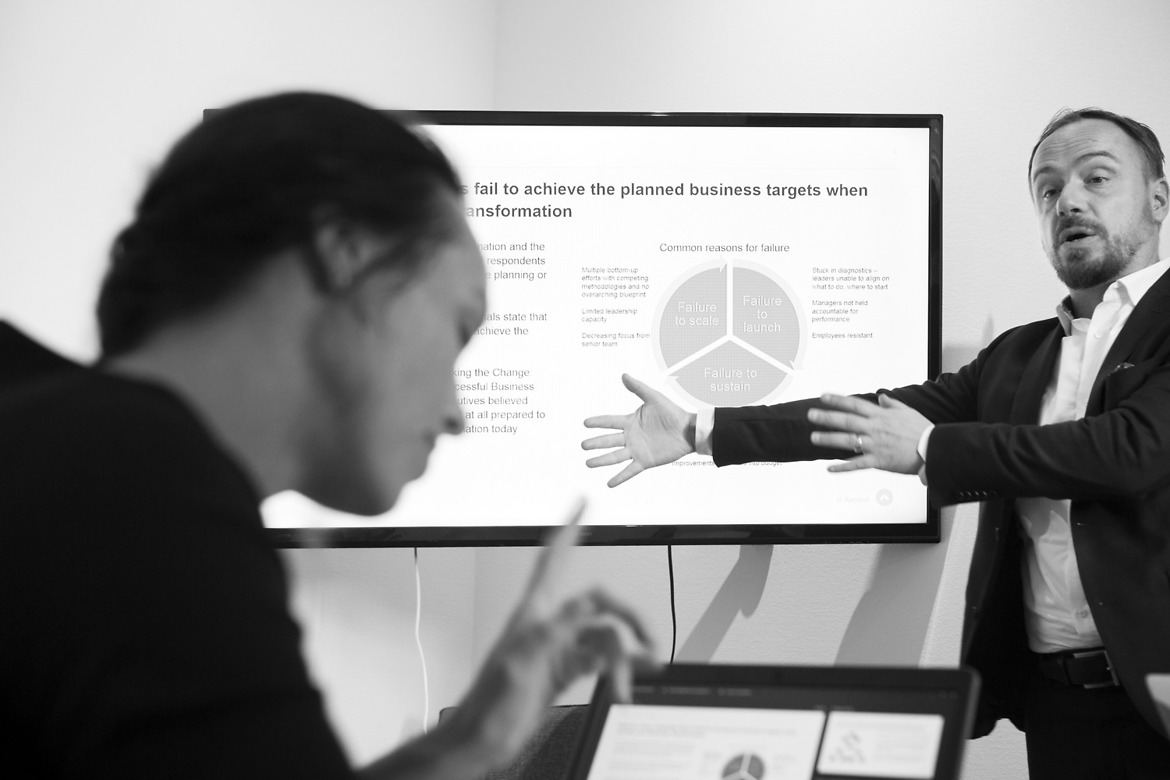 Today, B2B buyers challenge sales organizations in a big way. With easy access to information through digitalization and more complex buying procedures, sales organizations need to adjust their approach or risk being replaced by competitors.
In complex sales processes, we believe there are three major trends in customer behavior that sales organizations need to carefully consider:
1. Customers have access to more information than ever, hence involving suppliers far later in their buying journey than before with better knowledge of the products. This puts pressure on sales teams to be very well informed about their offerings and what value they bring, as well as to have the ability to identify and connect with potential customers early in their purchasing process. Failure to do so can lead to:
Price pressure as offers are compared to competing products early on
Reduced hit rate when potential customers are caught by competitors
2. Customers want solutions to their problems, rather than products. This makes the buying process longer and more complex, since more people are involved in the buying decision. To meet this need, sales teams need to tailor their solution to meet the customer's need, rather than demonstrating advantages of a product. Organizations without the ability to deliver this value are facing challenges:
Reduced hit rate as customers find someone else who can solve their problem
Wasted time when many hours are spent on managing a complex sales process that doesn't generate a sell
Price pressure when customers don't see the full value of what they are buying
3. Buyers want to co-create solutions with their suppliers. Co-creation puts a completely different set of demands on a sales organization than a direct purchase does. When co-creating solutions, the buying and selling organizations need to figure out how to interact within forums such as R&D and production, as well as share data and innovate with one another. A sales organization must in this case be able to smoothly facilitate this process to progress the sale. If not, they risk facing:
Reduced customer satisfaction, since customers are not able to buy what they need
Increased churn rate, since other firms might be able to provide customers with a tailor-made solution
Obsolete product portfolio, as the standardized products don't meet individual customer's specific demands
But what does this mean for the sales organization itself? At Ascend, we see three challenges it needs to overcome:
How to connect with the customer earlier in their purchasing process: The longer the customers make their own research, the harder it is for a sales person to influence their decision-making process.
How to face the customer with a more consultative, rather than traditional sales approach: Customers often already know the product features from their own research. What they need to know is what specific value it gives them and how it solves their problems.
How to involve other functions than sales in the sales process: To be able to co-create a solution with a customer, a team of various competences outside sales is needed to be able to fully understand the customer needs and to design a solution that meets the requirements
Example from pulp and paper industry: Price pressure forced sales to change their approach
One of our clients within the Pulp and Paper industry was facing increased price pressure in the market. New entrants approached the market with cheaper products, and our client's sales representatives were struggling to convey the advantages of their offering. As a result, customers were increasingly focused on price and neglected dialogues on product advantages and superior quality. Due to this, the client risked decreasing profit margins and loss of customers. Our client realized that they had to transform the way they were working with sales, moving from a reactive and ad-hoc process to a more proactive approach with more focus on educating the customer of the added value their offering would bring.
Does your sales organization need to transform? Contact us, let us know about your challenges and let us co-create a solution together with you!