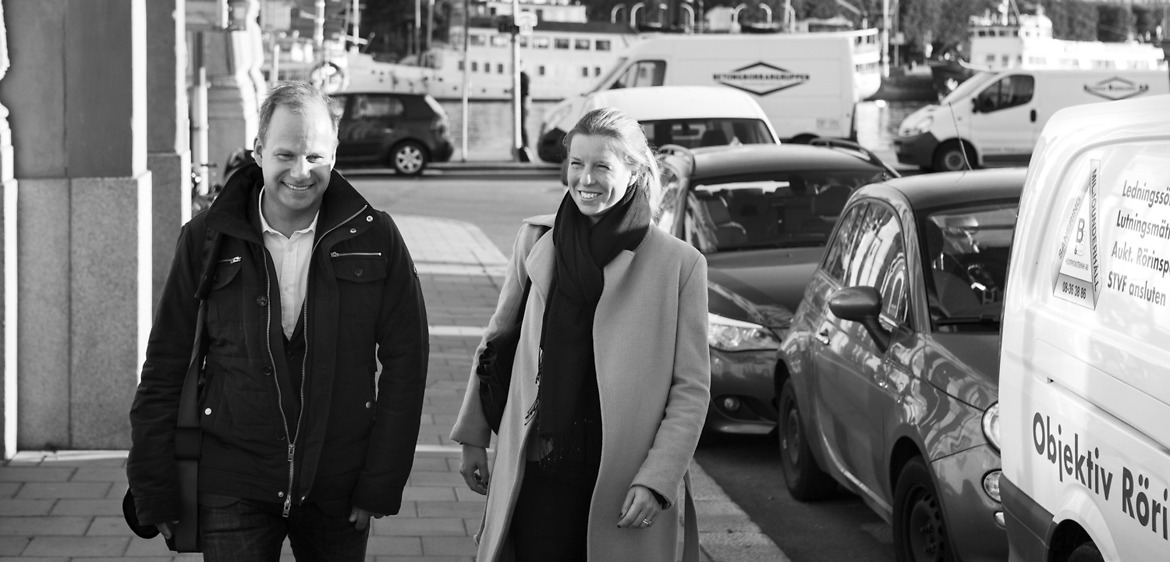 Ascend is working with a number of entrepreneurs in the Cleantech industry to design a business plan and direction for sustainable growth. Below is an interview with Sofie, CEO of Swedish Algea Factory.
Hi Sofie! First and foremost – tell us the history behind Swedish Algea Factory
Since forever, I've been interested in sustainability and contributing to a better world. That I would come to realize that dream through algae was maybe more of a coincidence. The first time I saw the silica shell of a diatom (an algae group), I immediately felt that this is an underestimated material. It has been formed through evolution to trap visible light whilst also blocking UV light as well as taking up and releasing chemical substances efficiently and is completely renewable. The amazing side effect is that while producing algae, you capture and thereby also recycle nitrogen, phosphorus and thus counteract eutrophication in the ocean whilst reducing global CO2.
Tell us about the journey as an entrepreneur, what has been the high's and low's?
The best thing is to know that I'm contributing to a more sustainable society – each day. I love to have the freedom and responsibility that comes with being an entrepreneur. However, the hardest part is to realize that building a company takes time. Especially in established global markets where actors tend to be bound by internal processes and mostly focus on other priorities than innovation. To be a fully functioning entrepreneur, you need to be able to solve problems and see opportunities instead of problems.
What is your advice to all young, aspiring entrepreneurs, looking to change the world?
Dare! Remember that everything works out someway in the end. Additionally, get a mentor! Someone who has walked the path before and knows how to get through the rough spots. It is not always glamorous, even lonely at times, but it's worth it in the end if you follow your passion.
You have become somewhat of an icon in the circular economy. What does that mean to you?
Well, to be a bit vague, I usually refer to the laws of physics, saying nothing cannot be created or destroyed. To be fully sustainable, you need to put as much into your business as you take out, without leaving any waste or pollution behind. It's such a waste that we have problems with eutrophication in the seas, and instead of harvesting nitrogen and phosphorus from our emissions of these substances we produce more through energy-intensive processes. Swedish Algae Factory reduces the nitrogen and phosphorus emissions to sea during our algae production, which means our value chain is positively impacting both local environment and global climate, whilst making solar power more competitive and UV filters in e.g. sunscreens both renewable and natural.
The interest for circular economy has increased more than 100x during the last five years according to Google Analytics. Why is that?
More and more studies show correlation between reducing environmental footprint and business potential, and the transition has already started. In addition, new, tougher regulations are to be expected, and I think it is better to be proactive than reactive to these new demands. We need to review and be careful of all resources and emissions, and not only CO2. Sustainability is not separated from core business. To be sustainable is core business.
If you were running a global traditional company, and lie awake at night thinking of how the sustainability trend will affect your business – what do you foresee?
The problems are here and now, the window of opportunity is closing, and our actions today can make a tremendous difference. For me, it is unbelievable how a company can be satisfied being a net emitter without a plan. If I were to decide, I would form a strategic group, dedicated to show a roadmap towards a CO2-neutral business model before 2050, or even 2030. To be faster than your competitors will be an advantage in the long run.