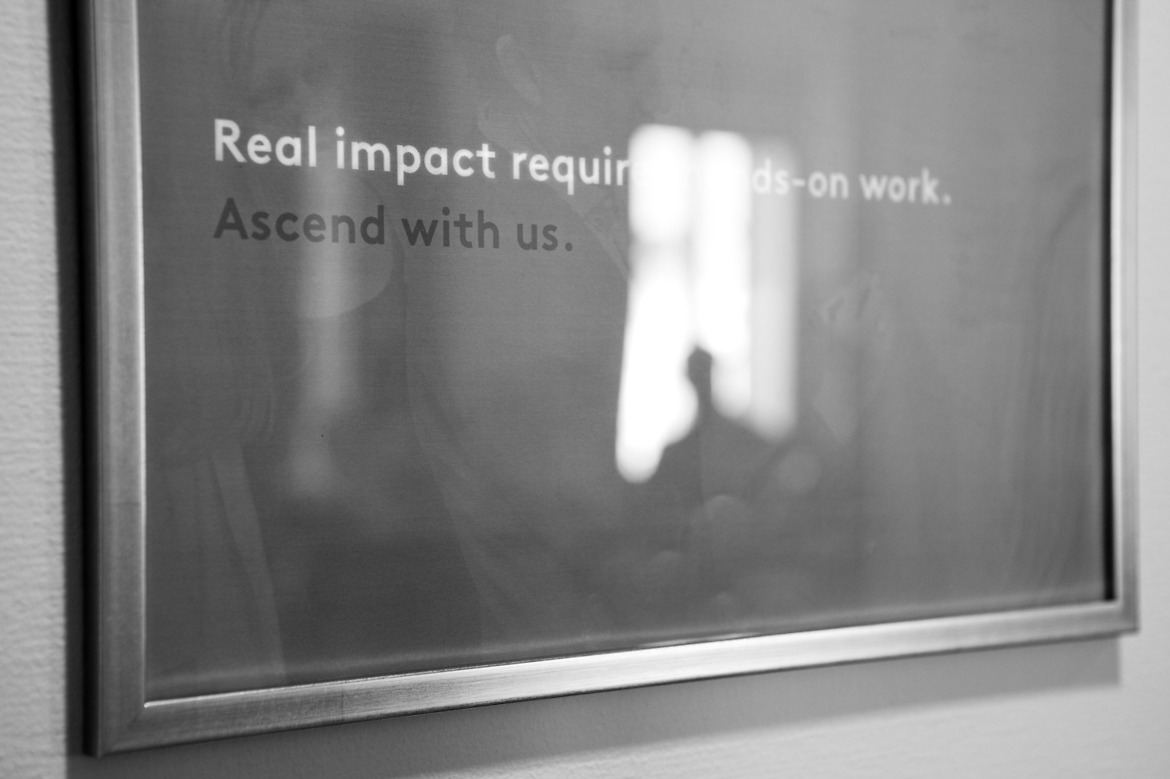 Do you struggle with your top line growth? Do your sales force need to use more of their theoretical sales skills in their daily work?
Ascend's sales simulation challenge is a transformation vessel for your organization's sales force. Through a fictive but realistic customer case we build a simulation training adapted to your sales force's specific needs. The sales simulation challenge consists of three phases: case study, the assignment and the result.
In the CASE STUDY we establish Way of selling, build a customer case and run a sales simulation for the sales force in a 200BSEK multinational ICT company. Way of selling creates the foundation for the simulation training – either Ascend's best practices of Way of selling or, as in this case, the client's Way of selling. The customer case is based on a real-life customer engagements, including all phases in a customer buying process.
THE ASSIGNMENT is a development and preparation period followed by a series of 3-day bootcamp trainings on different locations globally. The training includes roleplay combined with group exercises, feedback and reflection. Participants can be up to 15–20 key account managers and sales managers per simulation. The simulation is led by a group of 2–3 senior sales executives and Ascend consultants with extensive experience of B2B sales.
THE RESULT is a united customer-focused way of working for the sales force, based on common tools and methods, and not least on the customer's buying process. Another result is better knowledge about sales tools and a higher level of teamwork with teams feeling more comfortable giving and receiving feedback. A global roll-out is ongoing targeting more than 5 000 sales reps.